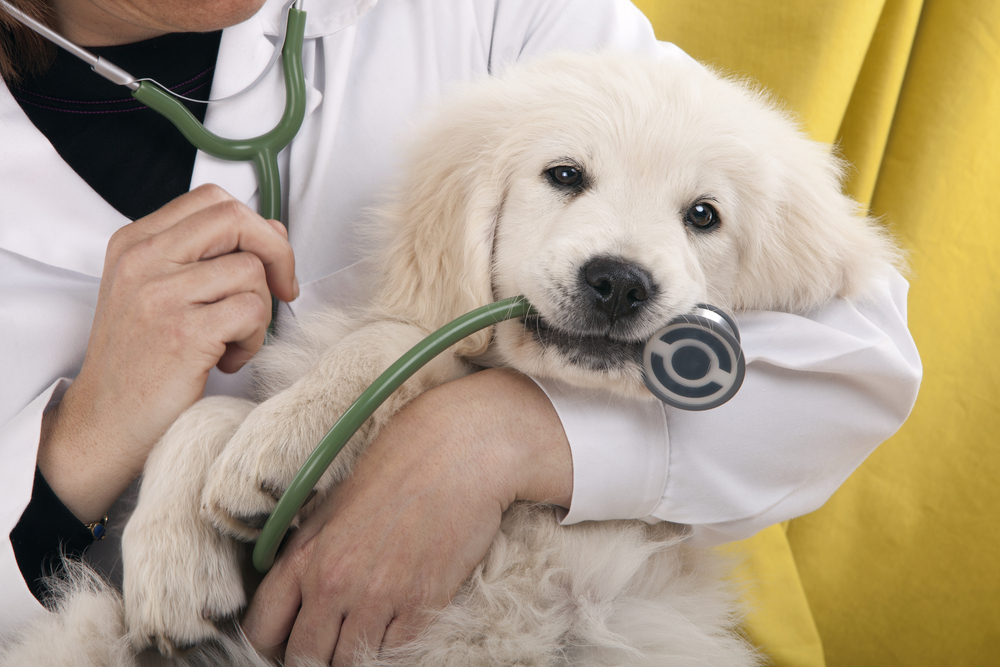 Our pets are members of our families. Pet owners want to do everything they can for their furry four-legged family members. But sometimes, veterinary bills can be costly, making it difficult for pet owners to afford their pet's healthcare, especially in an emergency situation. Pet insurance can help to alleviate some of the financial burden of an emergency vet visit, which pet owners may not be prepared for.
What Is Pet Insurance?
Pet insurance is like health insurance, but for your pet. Typically, pet owners with pet insurance will pay a monthly premium that adds up to a few hundred dollars each year. If a pet is injured or ill and requires veterinary treatment, the pet owner usually has to pay out of pocket, but can then file for reimbursement from the insurance company. How much is covered and what illnesses and injuries are covered may depend on the pet insurance policy.
How Does Pet Insurance Work?
While pet insurance is similar in many ways to health insurance, it does typically differ in how the insurance payouts work. While hospitals and clinics usually bill insurance for payment, with pet insurance, the pet owner generally has to pay up front. The pet insurance company will then reimburse the pet owner for what they paid, so long as the deductible has been met and the treatment is covered under the pet insurance policy.
Why Should You Get Pet Insurance?
If a pet becomes ill or is injured and the vet costs are high to treat the illness or injury, some pet parents don't have the money to cover the bills. Some pet owners may have to decide between taking on debt to treat their pet or having their beloved pet put down. Pet insurance can help to cover the costs of an emergency vet bill, preventing pet owners from having to make such a devastating decision.
What Does Pet Insurance Cover?
Pet insurance policies can differ depending on the insurance company offering them and also depending on the policy. Most pet insurance policies cover the following:
Illnesses
Accidents
Behavioral problems
Chronic conditions
Alternative therapy
Hereditary conditions
Congenital conditions
Implanting a microchip
Prescription medications
Prescription supplements
Prescription food
Hereditary conditions and chronic conditions are sometimes covered but sometimes aren't. Whether they're covered depends on the pet insurance company.
What Doesn't Pet Insurance Cover?
Pet insurance policies usually cover accidents and emergencies only. Generally, pet insurance does not cover vet visits and pet care that falls under the wellness category.
Common pet insurance exclusions often include:
Grooming
Preexisting health conditions
Hereditary health conditions
Behavioral issues
Regular vet checkups
Hip dysplasia
Preventative health care
Dental care
Breeding and pregnancy
Vaccinations
Cosmetic procedures
Heartworm medication
Flea medication
Tick medication
Before selecting a pet insurance plan, you should shop around to see what each insurance company covers. Some may cover preexisting or hereditary health conditions, particularly if they are curable, while others may not. Depending on the pet insurance company, you may be able to add on extra insurance to cover some normal exclusions.
How Much Does Pet Insurance Cost?
How much pet insurance costs depends on the insurance company. Typically pet insurance is a monthly cost that adds up to around a few hundred dollars per year. This works out to around $40 per month. The monthly cost will vary depending on your policy. Pet insurance also typically carries a deductible, which, depending on the plan, can range from no deductible to a deductible of up to $1000.
Can You Add on Extra Coverage?
Depending on the pet insurance company, you may be able to add on extra coverage for medical treatments not normally included on the average policy.
What Can Impact Pet Insurance Premiums
The premiums pet owners pay for pet insurance depend on several different factors. These can include:
Pet's species
Pet's gender
Pet's breed
Pet's age
Location
The type of pet you have can impact how much the pet insurance premiums cost. For example, dogs, male animals, older animals, and larger animals are usually more expensive to insure than cats, smaller animals, younger animals, and female animals.
How Do You Choose a Pet Insurance Policy?
The most important thing to do is research. Pet insurance isn't like health insurance offered by an employer that may have limited options. You'll have your choice of different insurance companies and policies. However, you'll need to make sure that your vet will accept your pet insurance and find a policy that both works for your budget and will cover everything you need for your pet.
Learn More Pet Owner Tips & Tricks
Check out the blog, updated monthly